March was a birthday month for 3KGroup and we turned 24 this year! Our mission is still to focus exclusively on world-class Wi-Fi solutions as a Value Added Distributor (VAD).
Spring is always a good time for new beginnings, also for us. We are pleased to announce to have added the next innovative solution to our portfolio. It is especially aimed at communication service providers. This year, 3KGroup will start presenting a Smart Services platform with Adaptive Wi-Fi solution, which is a real pioneer in the field.

Our new partner is a truly revolutionary, the first of its kind pioneer in Smart Home services, Plume Design, Inc.
3KGroup is pleased to announce that we are representing Plume in Estonia, Latvia, Lithuania and Finland!

In order to provide additional information about Plume products, we have created a separate website with the address plume.3kgroup.ee. We are updating it with new information regularly.

Plume was founded in 2014 by four veteran telecom and wireless industry experts who took a revolutionary platform approach to Smart Home Services delivery. The company has grown rapidly, you can find out more about Plume's development here.
---
What is Plume and why it was created
Plume CEM (Customer Experience Management) is a unique cloud and software defined platform. It brings together the best of recent developments in Wi-Fi, machine learning and cloud technology. The main goal of this intelligent system is to provide a simple yet highly functional Wi-Fi solution for service providers. Plume is an ideal solution for ensuring the quality and user experience of Wi-Fi for private consumers and small businesses.
We know that the average end-user generally perceives Wi-Fi connectivity and the connection to the Internet as one. The average Internet consumer without IT and wireless technical knowledge does not want to deal with solving technical Wi-Fi problems. The topic is quite complex, requires additional knowledge and experience. Therefore, users expect to find a solution on the market that is easy to use, functional and foolproof. Moreover, home users and small businesses expect that they will not have to incur additional costs for an IT professional. At the same time, it is important that the devices used at homes or workspaces receive a uniform quality connection. The platform was created with these expectations in mind. Plume has great advantages at many different levels.
The value of Plume CEM with Adaptive Wi-Fi
It has many strengths that complement each other:
Smart algorithms that work automatically ensure The quality of the Wi-Fi connection. This reduces the impact of the human factor, and the need for specialist intervention is small.
With an intelligent self-optimizing and distributed Wi-Fi system, the service providers can offer managed Wi-Fi at a significantly lower cost.
The possibilities of the platform are extremely flexible and diverse, which guarantees enjoyable ease of use.
HomePass and WorkPass are comprehensible mobile applications for end-users. The purpose is to literally bring the control and administration of a home or work network to the average user's fingertips.
It is completely software based and does not require the use of any specific Wi-Fi device.
Flexibility: each communication service provider can, if desired, design the platform offered by Plume according to their needs.
Plume is developed with the broader goal of offering solutions to the obvious shortcomings in the Wi-Fi in private houses, apartment buildings, etc. Consumer expectations to find a suitable working Wi-Fi solution on the market is much higher now than ever before. Plume tops outdated solutions and provides a truly high-quality Wi-Fi connection for absolutely all devices that require a Wi-Fi connection.
In addition to laptops, smartphones, tablets, more and more Internet of Things (IoT) devices need a stable Internet connection via Wi-Fi. Of course, the number of devices that need a good Wi-Fi connection is no longer limited to a maximum of two devices per user. Plume offers a wide range of options for managing the Wi-Fi needs of any type of device.
The situation of last year and this year, together with the COVID-19 health crisis and the resulting home(office) situation also denotes the problem. Wi-Fi solutions used in homes must also withstand extreme situations and the resulting congestion problems.
---

The OpenSync framework opens up even more possibilities
Plume is based on the open source OpenSync framework, which allows it to be used with any Wi-Fi-enabled Internet devices. Hence, a truly innovative approach as it does not require the purchase of new devices. This in turn, supports the principles of environmental sustainability and is also cost-effective.
Thus, in the case of Plume with OpenSync, the additional investments necessary to replace the equipment are essentially excluded. By looking at the capabilities of OpenSync also through the situation created by corona crisis, it can also help alleviate the system chip deficit caused by the crisis due to production and delivery difficulties.

OpenSync is supported by the most common system chips for Internet devices:
Qualcomm
Broadcom
Quantenna
RDK wifi_hal (supports Qualcomm, Broadcom Quantenna, Celeno, Intel)
Open source driver (TIP, RDK-B on Turris Omnia)
Mediatek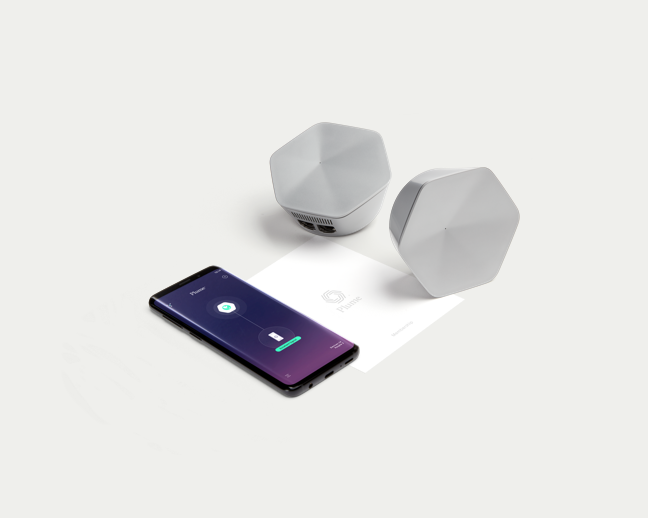 Due to the fact that OpenSync is implemented at the system chip level, it works with various Wi-Fi routers and MESH extenders. OpenSync enabled Plume pods are one of many choices. Several major hardware vendors are already cooperating with Plume. You can find the list of devices supported by OpenSync here.
---

3KGroup as value added channel partner for Plume
In short, Plume has hit the nail on the head by delivering a solution long awaited on the market. It is a smart, independent, simple and high-quality solution to the real problem of Wi-Fi networks in our homes and small businesses.
That is why 3KGroup and Plume have joined hands and decided to start cooperation so that 3K would represent and support the adoption of this innovative approach on the vertical of Finland - Estonia - Latvia - Lithuania.

Stay tuned - many news and posts are to follow on this dedicated showcase webpage and social media channels.
---
Join the new era with us!
Email karl@3kgroup.ee or call +372 555 14 002 and find out more.
In case of additional interest, we can arrange a demo to introduce the Plume solution in more detail and answer any questions that may arise.
---
Plume is the creator of the world's first software-based SaaS (Software as a Service) customer experience platform for communications service providers and their customers. Plume enables the rapid delivery of large-scale new services for connected homes and small businesses.
Plume.com