As always, the summer has passed quite fast and kept us busy in the midst of many summer vacations.
Starting off September, it is quit fit to do a recap and re-announcement what is going on.
Apollo TV - first to launch Plume in Estonia
On 1-st of June our partner Apollo TV launched as new ISP in Estonia with 1Gbit/s internet services. But that is not all. They also coupled the internet service offering with Plume HomePass services and Plume Superpods as hardware!

3KGroup overview page about Plume HomePass can be found HERE.

The dreams of great agility and speed of entering the market with new digital internet services by an ISP in almost no time is a reality in our region. This is possible with turnkey Cloud based tools by Plume and local support from 3KGroup.

As seen by Apollo TV example - it is doable in real life. Enter the market not only internet service provider, but also Wi-Fi and other value-added services provider that leverages a powerful Cloud platform. This enables to offer a distinctive value proposition that solves real problems on the market.
What are the problems?
Maybe you are not listening to your customers or asking them about it attentively enough? It cannot be denied that Wi-Fi quality for one is a huge problem for ISPs that reflects in higher OPEX and churn rates. We see it day to day as ISP customers turn to 3KGroup as known Wi-Fi experts for help. It is probably not a surprise that people mainly experience their internet quality through Wi-Fi connected devices. It may come as surprise that the solution is not just next Wi-Fi technology.
The long term solution for consumers and small businesses is Plume. It will allow an ISP to deploy new services at scale in less than a month. Basically, you could start to grow and retain your broadband customers base better already now. No need to do develop your own systems for months and recruit lots of technical staff just to get some new services out.

With Plume home and small office networks are managed in a smart and automated way.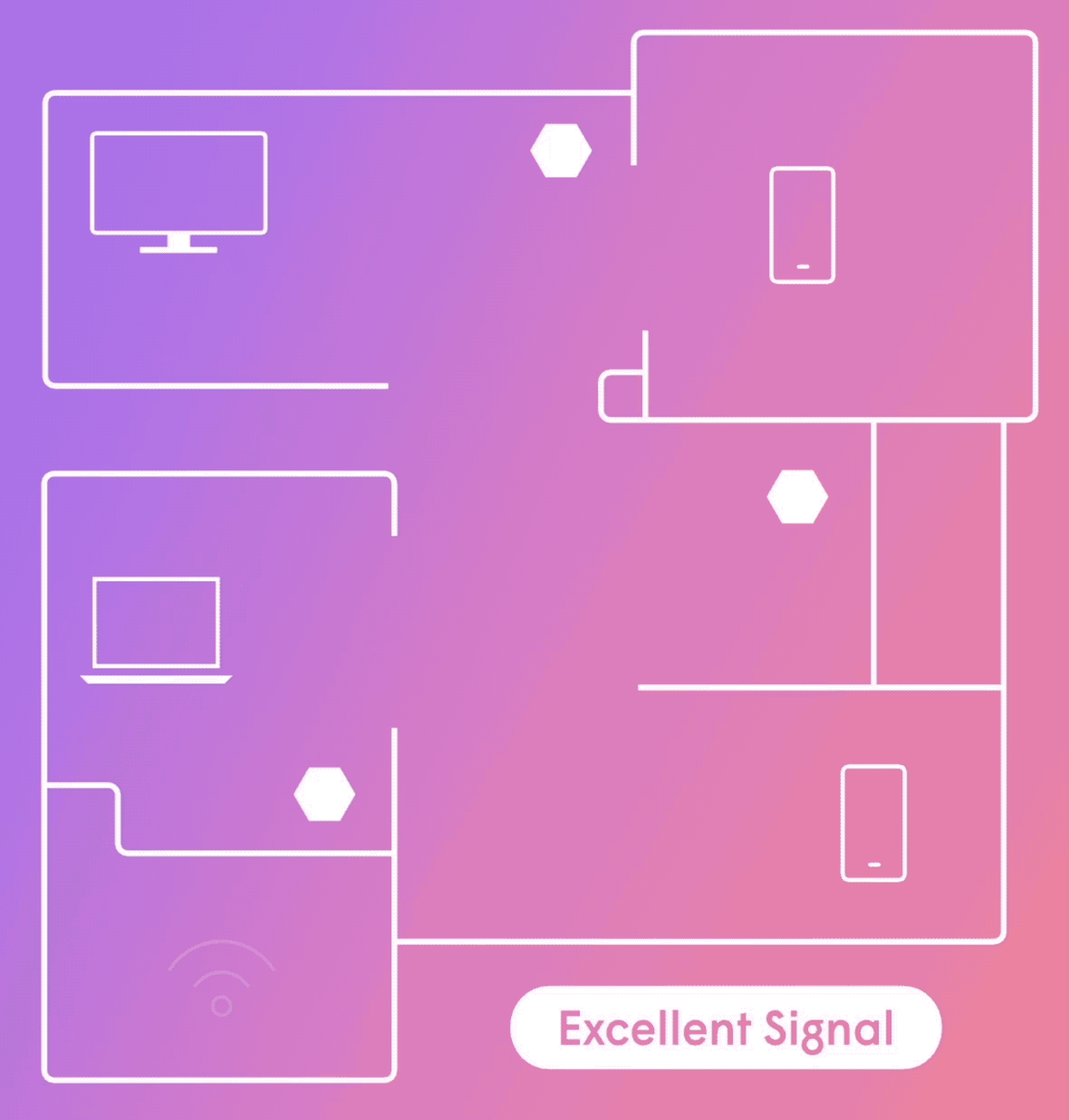 Mitigate the risk of overburdening your tech support with service related issues. Problems are usually common with deploying new services that don't fit the needs. Difference is how many will you get and can you do anything about them? With Plume there is full visibility and control of a Software as a Service, tailored to ISPs and customers needs.
All-in-all, this is of course much healthier economically than just coming out with more aggressive internet service pricing. Deploying hardware centric systems with lowest possible CAPEX is not a long term solution.
Acknowledgement is the first step for the better
Let's be honest, generally speaking there is still an elephant in the middle of the room. The commodization of internet has happened and the broadband prices are all time low since there is no added value. Thus it is common to see campaigns offering broadband internet to new customers 6 months for FREE etc. We offer a way to step out of this "normality" into a better reality. You should consider it if you are looking for an easily evoked seismic shift for the better.
Introducing Plume video in English:

Apollo TV version in Estonian:
That is how the difference is made.
Who is 3KGroup and why 3KGroup?
3KGroup are Wi-Fi experts with 25 years of experience and computer science level know-how. The specialty of 3KGroup is offering deep knowledge and support of most innovative Wi-Fi systems in the world to our region. We as a Value Added Plume reseller and compatible OpenSync hardware distributor from different hardware vendors are very glad to have played our part in adoption of Plume in our market territory from the very start over a year ago.

We are continuing to offer local Plume support to our ISP partners, with different value added services. Last but not least, steady supply of OpenSync enabled Wi-Fi CPE devices are available through 3KGroup as well. Furthermore, different options coming out continuously. This way our partners get the possibility of streamlining both Go To Market, have a partner in Continuous Business Development. This means a possibility of continuous on-demand personally tailored trainings of Plume services and Wi-Fi in general as well.
Why should You as an ISP care?
What is really important and interesting to You as an ISP is also not a surprise to us. Actually, it is really quite obvious and simple. It's uplifting your broadband customers service experience to reduce churn, raising revenues and/or reducing operating expenses of your broadband deployments.

3KGroup will help to turbo-charge these wishes in partnership with Plume and our chosen OpenSync ODM/OEM partners into reality and help save our partners time and money.

It is important to us, based on years of knowledge and continuous improvement in the Wi-Fi subject matter that our partners get premium level support and guidance we are able to offer. It is beneficial to the local ISP-s as well to be many steps ahead in the game. Deep understanding of the internal workings of wireless systems, technology trends and the local market situation is a solid argument of why you should consider partnering with 3KGroup.

It is OK if you are still not quite sure if we could help. Still we propose to give us the benefit of the doubt - just check out all our references and let's have some conversations to move forward!
Conclusion
3KGroup is continuing the work on the territory of Finland, Estonia, Latvia and Lithuania. All the ISP-s deserve to get a possibility to choose a channel partner with expert level knowledge and support in Wi-Fi.
This is really just a humble start. Work is ongoing with Apollo TV and we see many more of our ISP customers in our territory that are launching Plume services with our support this year.
3KGroup is also supporting our partners in the vendor agnostic path, offering a variety of OpenSync enabled devices.
We have started partnership with a very innovative and fast moving CPE device vendor Heights Telecom . All of the product line will be soon OpenSync enabled and possible to run it with Plume software.

If you as ISP in Finland or Baltic States are also interested in Plume and what it has has to offer and want to stay in a streamlined deployment timeline, with premium local support at the same time, then do not hesitate to contact Karl Staub - karl@3kgroup.ee. This way you can get both the Plume open platform and compatible devices and corresponding local support all from the same responsive source.

PS: Stay tuned for next Go-To Market examples of Plume and see for yourself that this train is moving fast!