We are glad to announce that this autumn September to October 3KGroup will be present at 3 different leading telco and WiFi industry events showcasing Wi-Fi and telecommunications developments. The different events have both global and local level flair to them.

It is good to have another and fresh perspective, because this summer has passed in providing Wi-Fi solutions for large events not participating so much as an attendee.
1. WiFi NOW - WiFi World Congress Europe 2022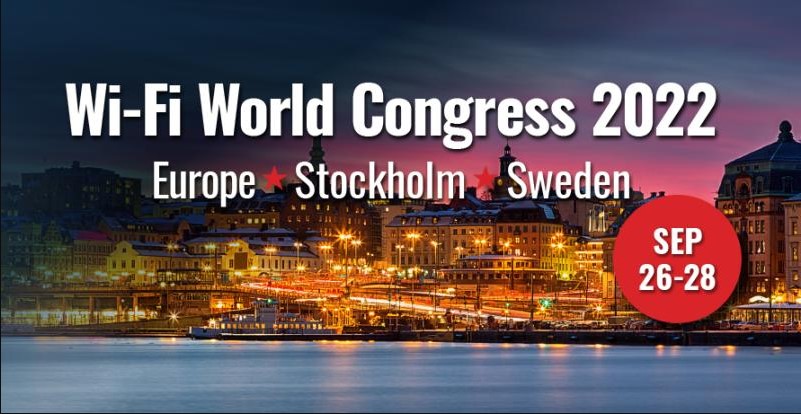 WWC Europe will be taking place in neighboring Stockholm, Sweden on 26 - 28 September. It can be classified as THE event that gives insight into the greatest and latest trends in the Wi-Fi realm. We of course could not miss this perfect chance to take part. This event is after all 100% dedicated to showcasing Wi-Fi and supporting the global Wi-Fi industry - and solving connectivity and user experience issues with Wi-Fi solutions that perform is favorite theme for 3KGroup!
3KGroup team and Wi-Fi leaders will get together under one roof for three days to discuss all things Wi-Fi. Special focus will be set on innovation & opportunity. The event agenda will be also zooming in on massive new opportunities in 6 GHz Wi-Fi for the home, the enterprise, for devices, and not least Wi-Fi evolution.

Basically almost all of our few but well chosen partner vendors are represented as sponsors of the event.
Of course the bill is also including Plume with a intriguing presentation on Gaining a competitive edge: The key data trends shaping tomorrow's smart home

Happy to meet our partners and customers and discuss the present and future of Wi-Fi in smart homes and offices. We are looking forward to having some meaningful conversations on how we could boost value to the societies and businesses in our operating area of Finland and the Baltic States and enable our customers say goodbye to yesterdays Wi-Fi solutions.
2. Finnet Fiber Runway aka Kuitun Kiitotie 2022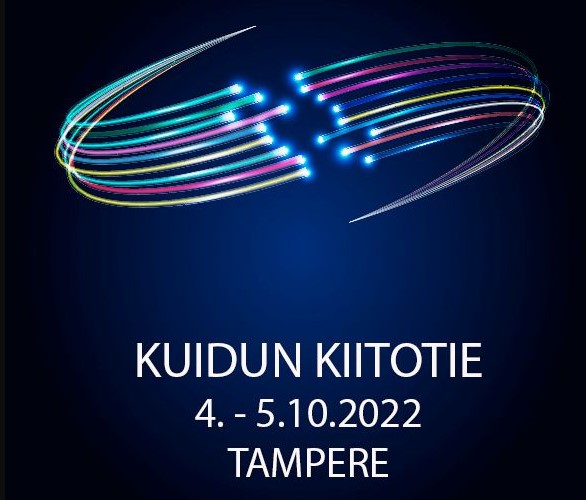 Hello Tampere, Finland - here we come again!

FINNET Fiber Runway - THE MOST IMPORTANT FINNISH OPTICAL FIBER EVENT OF THE YEAR will take place on 4-5 October. What are the specialists in Wi-Fi doing at a fiber event you might ask. Well, customer experience is the most important in the end. At the same time offering flawless connectivity as we know does not end with fiber at the door or cabinet, as today people mainly connect to the internet through Wi-Fi. We will not end there as well, since Plume has much more to offer than seamless and high quality Wi-Fi experience.

Last years participation in Finnet association Fiber Runway was a success and acquainted us well with both many new partners and the situation and challenges on the Finnish telco and FTTH space. So we made sure to attend this year as well and proceed our quest in helping to digitalize finnish homes and small offices! Happy to see old and new faces and catch-up!

By the way, consumer facing Plume application HomePass is now Finnish language localized by now as well! Our Plume HomePass showcase page can be found HERE

3. NetworkX 2022 - more than just Broadband World Forum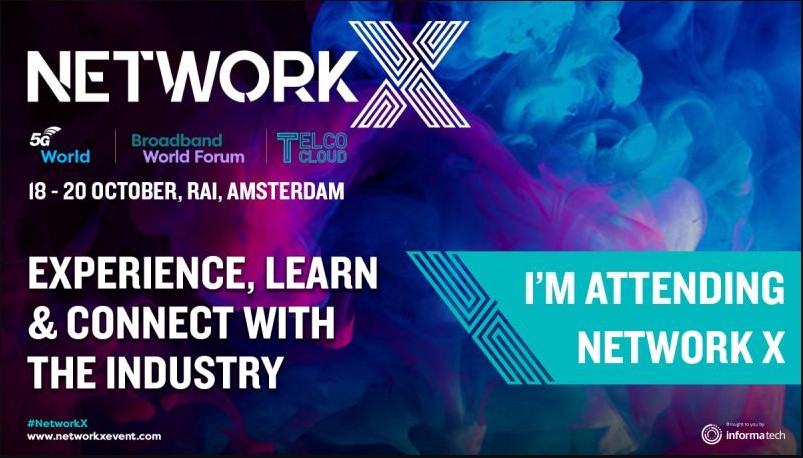 NetworkX - a nice culmination to sum up our travels to leading telco and WiFi industry events is a little trip to Amsterdam, Holland ! Taking place on 18 - 20 of October, this is probably the event that will have the biggest concentration of telcos and internet service providers and vendors and other players in connectivity space in one place.

From this year it covers more tracks than Broadband World Forum which is familiar to many telecoms and internet service providers from past years. It will in fact combine three events, to provide us with a truly universal view of the state of telco in 2022, covering also 5G and Telco cloud themes

CONNECTIVITY REDEFINED

CLOUD REIMAGINED

TELCO REINVENTED
This event slogan is perfect to reflect on what we all are part of trying to strive for better and future proof solutions. 3KGroup is no exception in supporting the telcos and internet service providers in Finland and the Baltic States to succeed keeping this in mind. We do it in partnership, alongside our partner vendors to step into the future with solutions that are innovative and have best possible Total Cost of Ownership.

For example, both sides of the whole in our wifi portfolio for the smart homes and offices will be there as well - Plume SaaS Platform for the smart home and our new ODM/OEM partner Heights Telecom - an OpenSync aka Plume compatible hardware vendor! No doubt we will meet many familiar and new faces and have some conversations on how to bind the world class solutions to our little regions ISP needs through 3KGroup one stop shop.